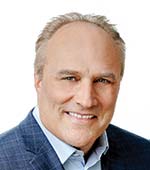 Q: How do INOVINTA's companies add value to clients more easily than a unified operation under the same company?
TS: INOVINTA is a group of companies that originally started as BESTECH, an engineering firm, when it was founded 25 years ago. The company evolved into a multidisciplinary engineering firm that offered cutting-edge solutions around deep mining, power generation, civil engineering, structural consulting and the typical engineering disciplines. What we found early on was that there was never really a clear message to our industry about what type of company we were. Depending on who you were talking to, they thought either we did products, or we offered environmental services, or they thought we were an environmental firm, or an engineering firm, and so on. So, a couple of years ago, in order to clarify that message, as well as set us up for success and growth on a long-term basis, we decided to start spinning out some of these different companies.
BESTECH
One of our companies is called BESTECH, which is a multidisciplinary engineering firm that works locally and internationally. BESTECH's specialization in mining, infrastructure and power has allowed us to work in Chile, Peru, South Africa, USA, Canada and Mexico.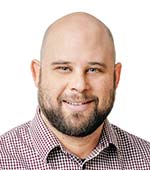 SHYFTinc
Another company is SHYFTinc, which is a provider of technology solutions. Its main focus relates to transformative solutions for the mining industry. We are looking at different solutions to implement a big change in productivity, and to provide the ability to access remote locations and deeper mining.
FROSKR
Another company we created up is FROSKR, which is primarily an environmental services company. It offers traditional sustainability work. The company also has cutting-edge solutions for remote monitoring.
FORTAI
FORTAI provides inventory management solutions to the mining industry, including solutions like logistics studies and manufacturing technology under development.
INOVINTA
And lastly, we have INOVINTA, which is the one that ties all the companies together. INOVINTA also provides services such as legal, accounting and HR. Recently, we branded it as a think tank or idea factory.
Q: How does the ADMMIT solution function and what benefits does it offer the mining market?
TS: The ADMMIT system allows for proper inventory management and monitoring. It secures inventory and allows for location tracking. The goal of the electronic kit is not to make the big steel boxes; instead, it is about putting technology on those boxes that already preexist. Once the hardware has been installed, you can track who has access, as well as the location of the container. The security is provided through the electronics that we designed, where you have user authentication, meaning, you know who has access to it and when and what has been removed or taken from the SmartCube. It is also designed to be tracked anywhere with cellphone coverage. We are also looking at options to be able to track via GPS globally. In addition, you can also track it underground. We are seeing that mining companies are ordering three times the inventory they need to account for those potential losses. Our technologies are designed to prevent this.
Q: How does FROSKR help its clients reach their ESG Goals?
MB: ESG is a big undertaking. It has always been top of mind for our clients. FROSKR is an environmental company that helps clients operate their systems, design their programs and apply for environmental permits. We also have an entire mining program through our BESTECH company. We have entire documents on the website, such as The Whole Mine that describes 12 aspects of mining including ESG practices that you need to keep in mind when creating a new mine. We engage with our clients from the very beginning of a mine design and we consider how that project and the related governance fits within the framework of the community that belongs it to. Our team is there to help lay down the foundation of the project.
Take, for instance, our experts who have developed guidelines on battery electric vehicle design. Now, we are helping many of our clients that have existing diesel-based fleets. We are helping them to understand how to transition out of that world into a battery electric fleet. What does it look like? What are the systems that you must have on site to be able to support the new fleet? These are among the questions we are helping them answer. We are definitely helping many of our clients with the transition to cleaner solutions.
Q: What opportunities has INOVINTA seen in the Mexican mining industry?
MB: Our RenixUIX solution is about helping our clients manage water very differently. That technology allows our customers to consider recycling the water they use. The Mexican marketplace, and especially the mining industry, would be extremely interested in this technology from the perspective that water is hard to obtain. In addition to that, our technologies are there to help the productivity of our clients. We are looking for clients who are not 100 percent happy with their productivity and their existing performance. We are looking for those that want to make changes to their workflow.
Q: What is an example of a success story for INOVINTA?
TS: One of our most recent success stories is with one of our products called NRG1-ECO, which is a mine-wide energy management solution. The benefits provided by NRG1-ECO are related to the control mechanism, such Manual, Scheduled and Environmental Events as well as Tagging Integration. Each provides savings and productivity gains. One of our clients ended up adopting it in all of their North Atlantic sites. We have seen huge savings for this client in their ability to lower gas clearing time. We saw savings ranging from US$2 million to US$5 million, depending on specific applications, and that is just straight up electricity costs. There are quite a few potential productivity gains from just one or two components of our system. Truth be told, sometimes there is no monetary value that can be placed on an hour's worth of productivity gains. When you have over 300 miners on standby because of bad air quality, our solutions allow for faster blast clearing time and that provides a huge benefit in terms of productivity.
Q: How is INOVINTA helping its client prepare for the future of mining?
MB: The philosophy behind our innovative solutions is transformation. Mining is essentially an underground city with thousands of moving parts. So, we are looking at changing the logistics of how these parts move and looking to transform the process into a seamlessly continuous and sustainable operation.
What we bring to the table is a very intimate knowledge of underground mines and how they work and how they are built because it is not the same as having technology on the surface. We provide our clients with deep knowledge and an understanding of the environment that our technologies operate in.
INOVINTA is a company that focuses on developing new technological, engineering, manufacturing, marketing and distribution ideas and products to improve industrial processes.